!onmouseover Link CSS Script-© Dynamic Drive (www.dynamicdrive.com). For full source code, installation instructions, 100's more DHTML scripts, and Terms Of Use, visit dynamicdrive.com>
---

Ch. Anthracite's Molly Maguire x Ch. Leathernecks Stealin' Hearts, CGC, OFA
Ethan keeps up his wonderful spirit and happiness by adding his own tail wagging heart to all those who meet him. His warm, comforting and genuine pleasantness brings smiles wherever he goes.
This beautiful son of Cassanova is unique to himself.. his soft spoken "what about me" is what makes him so very special. He lives day by day with a sweetness known to no other.

Ethan looks forward to EVERYTHING and makes it no secret that he thinks he should always be under arm and not under foot! (after all, he IS the center of the world!!). His confidence is unending!

Little Ethan has the best of Both Worlds.. His mamma, Ch. Anthracite's Molly Maguire, is a girl with great substance, beauty and a sweet love for toys. He takes after her without question.
His papa is Daddy Cassanova, the Bullmastiff Association's First Top 20 Event Winner. Cass is a dog admired greatly by many, his enthusiasm and charm shows thru in all of his get... Ethan isn't lacking in either!!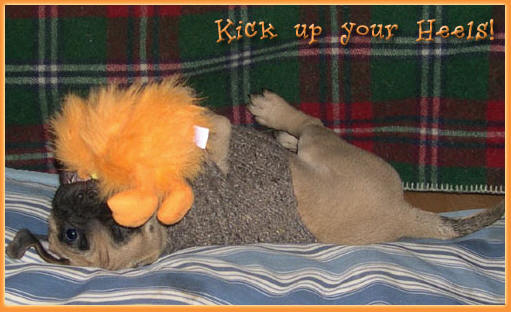 Ethan always knows how things will go, his big brown eyes and clear fawn coat bring softness to his mighty name.

We're all getting to know each other. The beginning of this Brand New Day has been so healing and filled with JOY.

One thing we know for sure, the only way to get the full "Ethan" effect is to scoop him up and hold him tight. Ethan has made Jewlz's home complete again!

---

Ethan at 8 weeks with Jewlz, A Brand New Day!

Ethan and Aunt Cindy making friends at 9 weeks

---

Watch for more photos of Ethan, He is a True Bundle of Bullmastiff JOY!!
For Ethan's photo gallery: click here

For Ethan's Pedigree click here

SIRE: Ch. Leathernecks Stealin' Hearts, OFA CGC
DAM: Ch. Anthracite's Molly Maguire, OFA

Color: Fawn

Weight: growing too fast to count!
Height: very short

DOB: September 08, 2008

Owner/Companion:

Jewlz Lane

Breeders:

Anthracite and Bulhaven Bullmastiffs
---

This site created by M. Hannigan, Updated 2008.
For problems or suggestions contact: Bulhaven@aol.com
© 2002, Bulhaven Bullmastiffs - All Rights Reserved